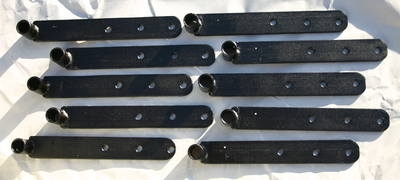 RHD Accelerator Cable Pivot Arm
Accelerator cable pivot arm
Upgrade to the acelerator cable pivot arm.
New 'Made in UK' pivot arm, extended length so to increase cable pull for use with twin carb's / twin throttle bodies. Black zinc plated for extra corrosion protection. Comes with a new roll pin.
Part of the RHD linkage system shown below.